Who used the Blueprint in 2019 - A Southeast Blueprint user roundup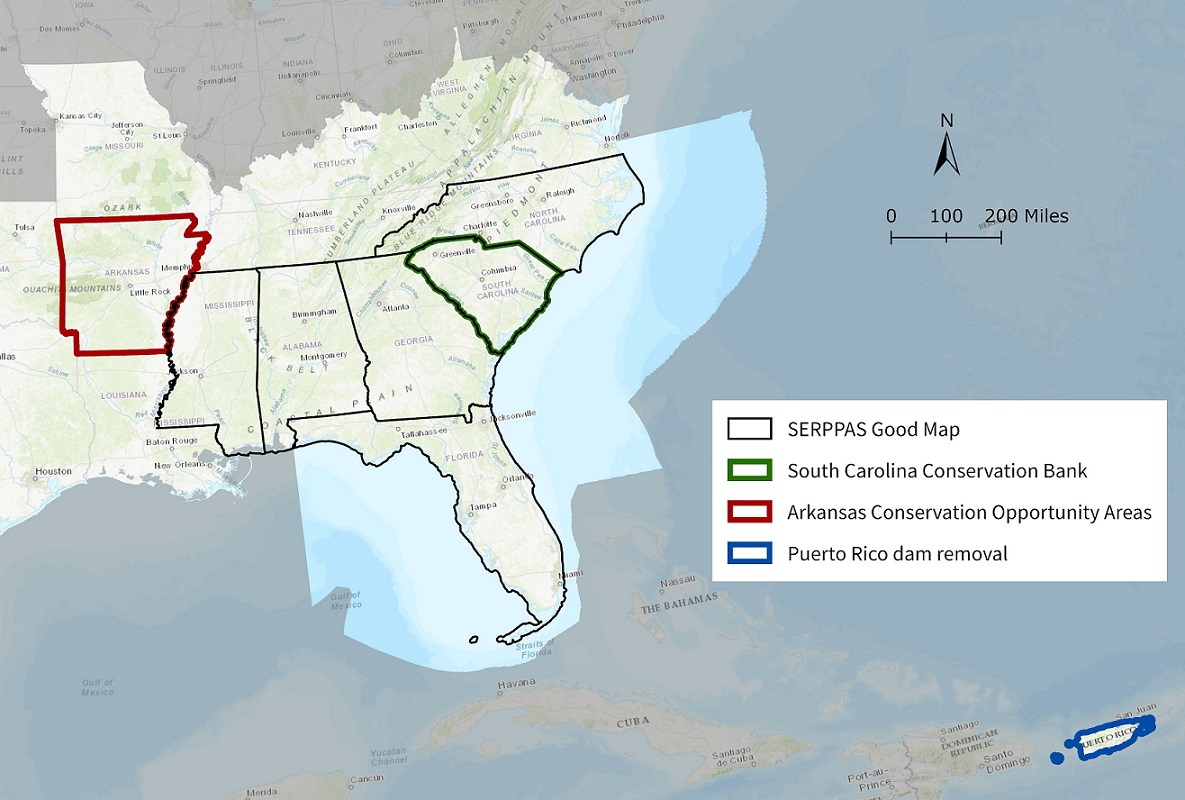 Let's ring in the new year by looking back at who used the Southeast Blueprint in 2019! We'll get into a few stories in detail, but first, as NPR's Kai Ryssdal says on Marketplace, "let's do the numbers."
So far, over 150 people from 70 different organizations have used, or are in the process of using, the Southeast Blueprint—and that's just the folks we know about! That gives me the tough job of choosing a few highlights, since I can't squeeze them all into one blog post. I narrowed it down to four that span the Caribbean, Middle South, South Atlantic, and Appalachian subregions.
We're currently working on a lot of other great stuff, like:
Using the Blueprint to identify key natural and cultural resource values in the Ocmulgee River corridor in Georgia to inform several ongoing projects
Helping the NC Wildlife Resources Commission use the Blueprint to develop a more proactive land acquisition strategy
Supporting Sumter National Forest's collaborative "Promise of the Piedmont" initiative by using the Blueprint to strengthen their Land Water Conservation Fund proposals …and so much more!
Does this make you want to use the Blueprint and get in on the fun? I hope so! As always, user support is totally free. Reach out to the user support lead for your state. We'd love to hear from you.