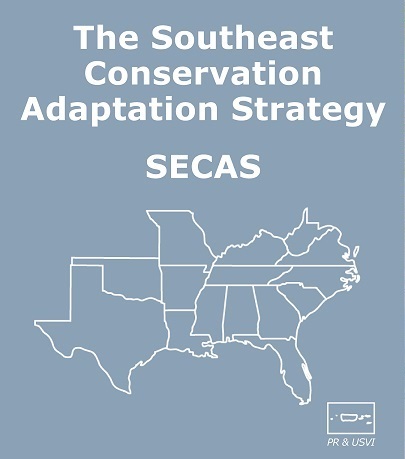 Last October, the SECAS Steering Committee endorsed a research project to examine governance structures and clarify direction of the SECAS initiative to sustain the partnership's value and benefits into the future. This "SECAS Futures Project" is now underway with expected completion in Fall 2020.
The SECAS Futures Project originated several years ago when much of the decision-making for SECAS was made through the system of Southeast Landscape Conservation Cooperatives, their steering committees, and their extended partnership networks. Following the transition of many LCC steering committees in 2017, there was a need to examine the decision framework for continuing to advance the vision of SECAS. Additionally in 2018, the Association of Fish and Wildlife Agencies' (AFWA) resolution on landscape conservation recognized the need for strong governance structures and emphasized the importance of periodic organizational review when collaborating at landscape scales.
The project has two objectives that will be integrated to inform recommendations for the SECAS Steering Committee at the Fall 2020 Southeastern Association of Fish and Wildlife Agencies (SEAFWA) annual conference. The objectives align directly with, and are informed by, the guiding principles and recommendations of the 2018 AFWA Resolution.
Project Objectives
To inform SECAS efforts to refine its governance structure and priorities

To assess how SECAS is advancing its goals, and specifically, how SECAS is adding value to partner organizations
Objective 1 will be accomplished by researchers at the University of Montana Center for Natural Resources and Environmental Policy by reviewing other landscape-scale partnership governance structures, examining case studies of decision-making and accomplishment, and detailing best practices for landscape conservation partnerships.
Objective 2 will be accomplished by North Carolina State University researchers using interviews of SECAS Points of Contact, Lead Coordination Team members, and others to evaluate how SECAS adds value to partners and identify potential future needs for SECAS to realize its vision.
Products
The products of the two distinct efforts will be integrated to produce recommendations for the SECAS Steering Committee. We anticipate a preliminary report-out at the SEAFWA Spring Directors' meeting in May and final recommendations at the SEAFWA Annual Conference in October 2020.