Draft Southeast Blueprint 4.0 now available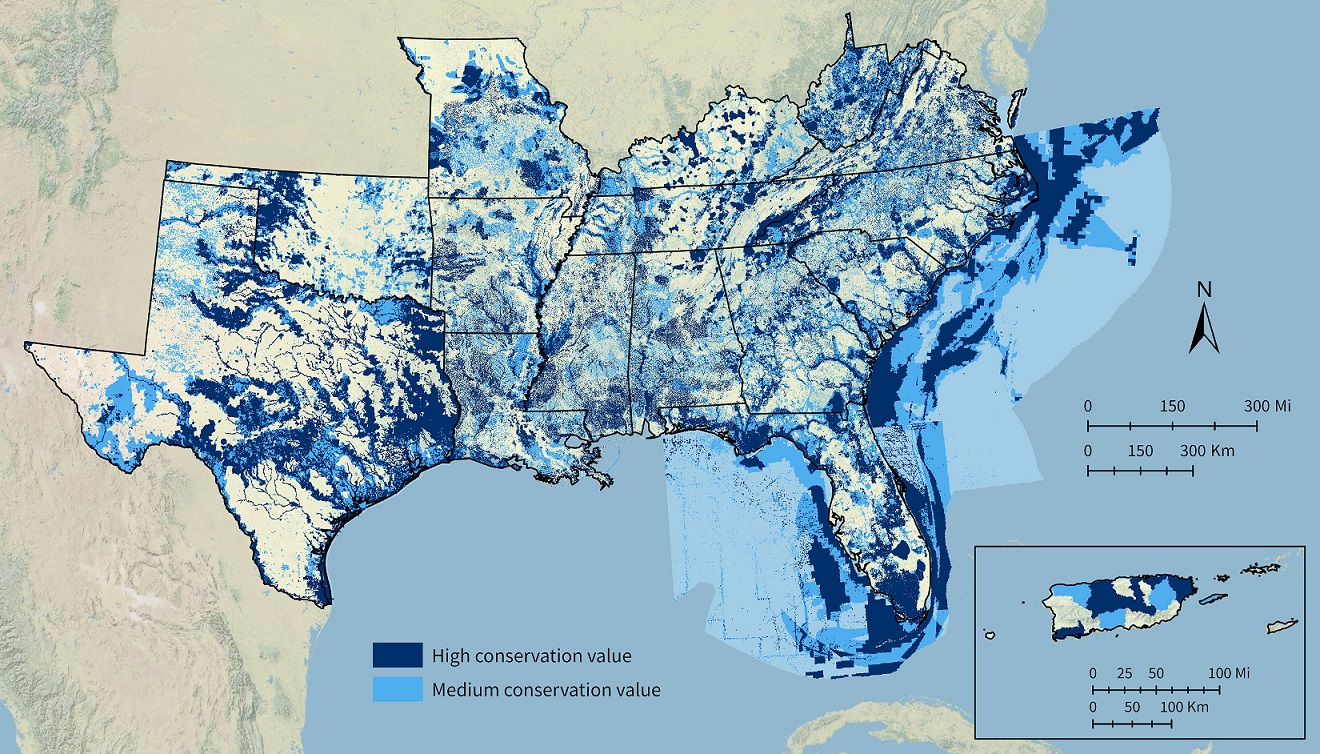 This year's draft update of the Southeast Conservation Blueprint is now up and ready for you to explore. We made lots of great improvements this year, including:
Fixed the overprioritization in Texas, Oklahoma, and the mountains of West Virginia and Virginia
Improved priorities in the Lower Mississippi Valley, Louisiana marshes, and the Southern Appalachians
Updated inputs from Florida and the Middle South
Expanded marine coverage to fully include state and federal waters around Florida
Hubs and corridors layer now includes all of Florida
The draft Blueprint update is now online here: https://seregion.databasin.org/galleries/5ada9ba2aefe4151aefba9aa877b2664. If you see any major problems with it, just let me know (rua_mordecai@fws.gov). The plan is for this update to be final after the Southeast Association of Fish and Wildlife Agencies (SEAFWA) meeting at the end of this month.